OUR MISSION
We aim to:
Strengthen our position as a leading Auckland engineering company | Be the one-stop-shop for all your engineering needs | Be your first-choice engineering partner marine, industrial and construction engineering | Constantly exceed your expectations – whatever the job.
Fully-Equipped Engineering Platform
The AIMECS fabrication workshop is strategically based in Rosebank Rd, Avondale, Auckland. With a floor working area of 1300m2 and three overhead cranes up to five ton, no job is too big or small.
Our workshop and yard serve as logistic base for works performed at customers' premises, site works, or on ships – whether afloat or in dry-dock. We can van / devan and store customers' containers, or spare parts and equipment. This is especially useful for marine customers trading to and from New Zealand.
Fabrication: Our high-stud welding bays allow extensive in-house pre-fabrication and storage when onsite storage is limited.
Machine shop: We are equipped with conventional mills and lathes with the capacity to machine a wide-range of materials and sizes. This allows us to produce or repair any type or size of equipment that comes through our doors.
Diesel Fitting and Mechanical: Our team of experienced mechanical and diesel fitters can accommodate almost any diesel or mechanical service required of us. Our in-house partner specialises in overhauling 2-stroke and 4-stroke Marine Diesel Engines cylinder heads, injection pumps and injectors.
Welding Expertise
We have expertise across a range of materials including carbon steel, stainless steel, alloy and high tensile steel.
Our experienced tradesmen are ticketed to the latest industry standards whether it be AS/NZ, ISO or ASME for structural, marine or industrial requirements.
Our welding procedures cover pipes (3mm upwards), plates (4mm upwards), structure, pressure vessels – for both for butt and fillet welding, through MMAW (manual metal arc welding), FCAW (flux core arc welding) – gasless and gas-shielded, and GTAW (gas tungsten arc welding). This allows us to meet the requirements of any customer.
At Aimecs, we own and have developed ASME IX welding procedures for semi-automated orbital welding. This has enabled us to increase productivity and consistency in weld-quality of pipeline site-welding projects.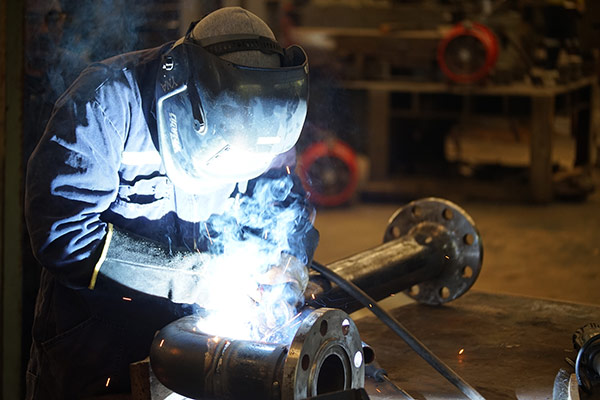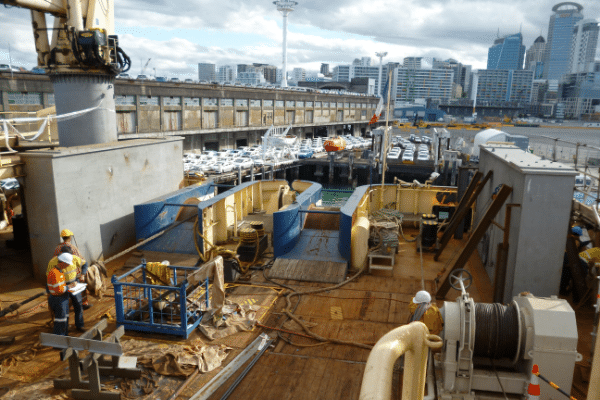 Project Management
We are able to offer a complete management service for your larger projects offering each industry the relevant experience and network required to ensure the entire project runs smoothly. We will liaise with other contractors when necessary and ensure quality standards and deadlines are met.
ABOUT US
Aimecs Engineering is part of METCO Group, a New Zealand-based holding.
The company is fully-managed with staff coming from diverse backgrounds – international corporate to sole trader; seagoing to shore. This unique mix ensures every customer will be assigned to a team member who will genuinely understand the unique requirements of their company and their engineering project.
Being part of a group also means we have access to, and benefit from, the expertise and support of the group's other business units.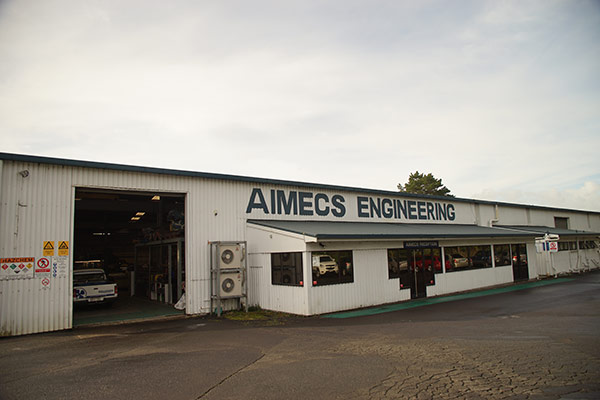 Since 1987
AIMECS Engineering was established in Auckland three decades ago to provide fast and innovative solutions to the marine industry. In those 30-plus years, the company has developed a proven track record for completing complex projects across a range of difficult environments. This commitment to quality and efficiency has grown the company into the multi-service engineering company it is today.
Services offered include ship repair, structural and infrastructural steel fabrication, site welding, plant maintenance and shutdowns, civil steel works, rails welding, machining, heavy machinery repairs and upgrades.
Throughout the industry, Aimecs Engineering has a reputation for safely completing complex jobs in difficult environments to customers' satisfaction, on time and within budget.
We pride ourselves on our ability to be flexible in our approach to projects and engineering challenges, and on meeting meet every customer need.